"I wanted to learn from the nomads; to develop my raggedy skills at water drawing, camel riding and camp building; to deepen some of the lessons from my earlier trip. It was time to go to school."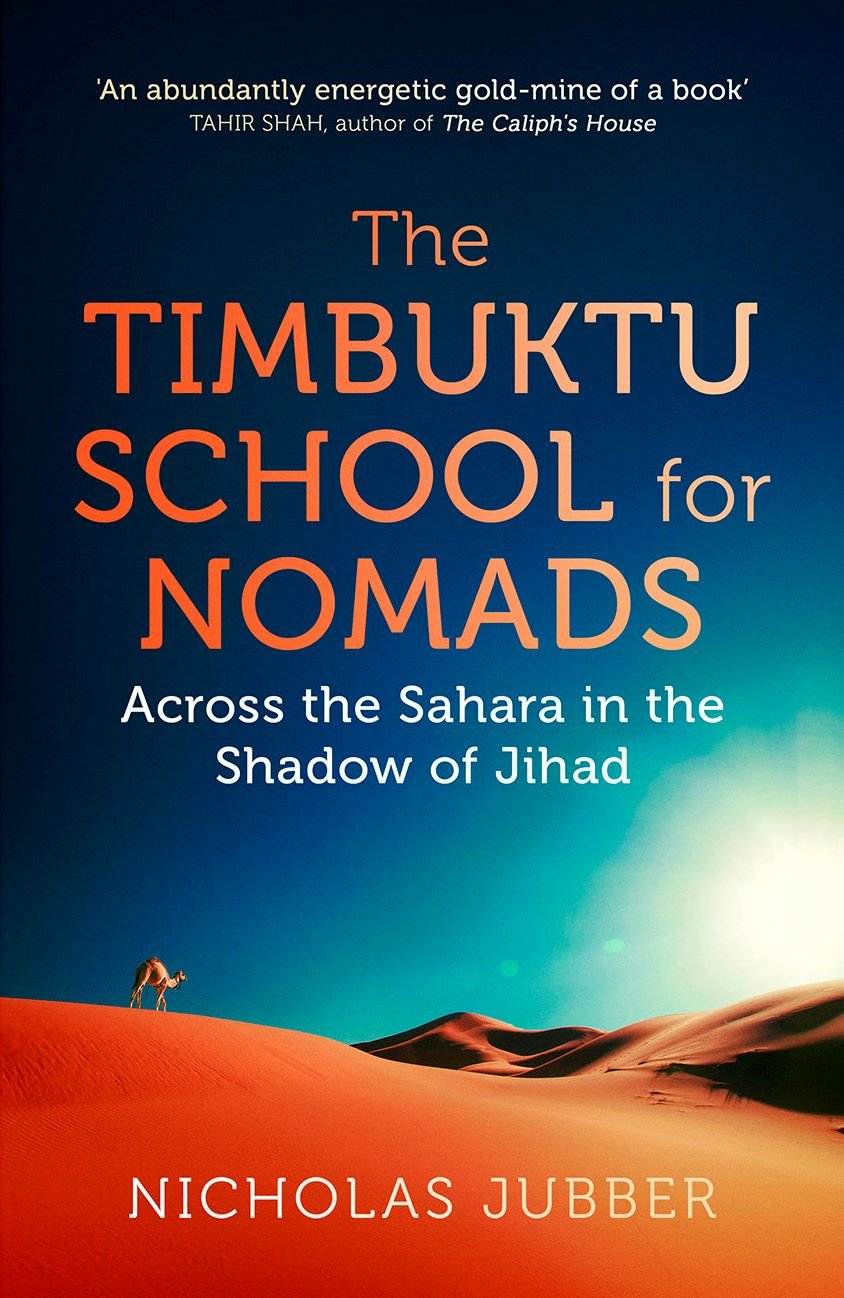 The Timbuktu School for Nomads is about how nomads live in North Africa today - from cattle-herders on the Malian plains to goat-herders in the Atlas mountains, to fishermen on the Niger river and salt traders near Timbuktu. Travelling amongst these diverse communities, I learn how they interact with each other and with the settled communities who live between them. The ambassador-explorer Leo Africanus caravanned this way in the 16th century, and in the course of my journey I investigate how life has changed during the intervening centuries. This is a story about how past and present collide, and how nomadism is evolving in the 21st century.
Click here to see my interview with CNN.
You can watch some videos from my journey here, read my latest blog here, listen to my journey playlist here, listen to an interview with US radio host Rudy Maxa here, read an extract in Wanderlust Magazine here or read about my experiences in the tanneries of Fez here. I've also been speaking and writing about development issues relating to North Africa, and you can read my article about solar power in Africa here, my article about the significance of nomads to North African security here, or listen to me talking on the BBC World Service here.
"a passionate paean to the Sahara" New York Times
"paints a remarkable picture of steely determination and true grit" Thomas Page, CNN
"an exceptional travel book"
Rudy Maxa
"The Sahara and Sahel are complex, dangerous, productive, compelling places. The Timbuktu School for Nomads captures the feel of this in conversations with nomads about their livelihoods, with the constant threat of a drought or an al Qaeda squadron just over the next dune."

Dr Jeremy Swift, author of The Sahara and The Other Eden.
"Sedentary civilization has been telling itself that nomads are an anachronism for many centuries. But nomadic cultures are still vibrantly alive, as the intrepid Nick Jubber shows us in North Africa. This book is both a wonderful travel adventure, and a defense of journeys without end."
Richard Grant, author of Ghost Riders and Dispatches from Pluto
You can order The Timbuktu School for Nomads from Hodder, Hive, Waterstones, Amazon UK, Amazon US or Barnes & Noble.