The Ichthyologist who loved to Rhyme
Posted on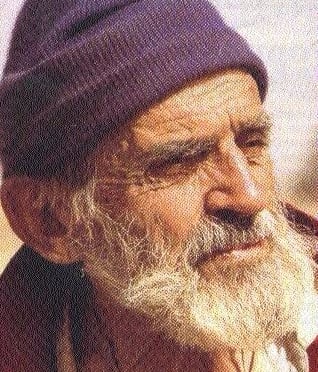 Of all the eccentrics who've roamed the Sahara (and let's face it, there's been a few), is any as beguiling as the French ichthyologist, Theodore Monod? According to his own estimate, Monod covered more than 3,000 miles around the Sahara, on foot or by camel, between his first journey in 1922 and his last, aged 91, in 1994. Everywhere he went, he collected specimens – plants, fossils, worms, crustaceans – and catalogued over 20,000 items. He wrote about the desert in a series of crisply detailed books, as well as hundreds of scientific papers. A true polymath, he didn't confine himself to the desert, but spoke out against hunting, pollution, torture in French-run Algeria, and described himself as a 'Christian anarchist'. Once, he trekked 600 miles in the Sahara, without stopping at a single well or eating an ounce of meat, to prove he could do it.
Monod was a man of obsessions: amongst them, a fondness for English doggerel verse. When the writer Geoffrey Moorhouse was preparing a trip to the Sahara, he wrote to Monod, and the Frenchman's replies invariably ended with lines from Edward Lear. So fascinated was Monod by this particular form of English verse, perfected by the author of 'The Owl and the Pussycat', that he is cited as France's foremost 20th century expert in the form.
It's easy to dismiss someone because of their unusual habits. What Monod's quirks disguise, but also articulate, is a hyperactive mind driven by a wilful curiosity – exactly the kind of mind that can thrive in the head-storm of the Sahara. Researching my own adventures in the desert, I spent several challenging hours trying to decipher Monod's dense prose, intrigued and frustrated, because it would take a lifetime in the desert to uncover a fraction of the detail this remarkable figure managed to reveal.